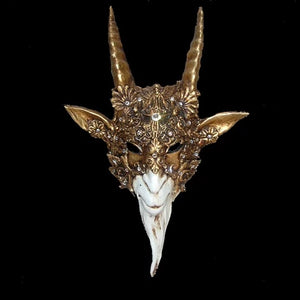 Capricorno "Baroque" Mask
Authentic Venetian mask, papier-mache, Baroque style & decorated
with Swarovski elements. Available in gold or silver leaf finish.
Height: 56 cm
Width: 39 cm
Depth: 10 cm
Please note that these bespoke items will take a week to prepare and are then shipped to you directly from Venice via an express shipping service.